NEW DELHI: To ensure protesting farmers don't have to run around for their basic and essential items,
Khalsa Aid
has set up another
Kisan Mall
for them. While the first such
mall
was set up at
Tikri Border
a week back, the second one was set up at
Singhu border
on Sunday evening.
Toothpaste, desi geysers, disposable bags, slippers, shoes, washing soap and blankets are among the 28 items available at the mall for free for farmers. Each trolley is given a token as per the number of people staying in it. To avoid duplication, names, phone numbers and even Aadhar Card numbers of the people are registered.
On Monday afternoon, several people queued up towards a lane at Singhu border where the mall has been set up. Just outside it, volunteers from Khalsa Aid were distributing fruits also.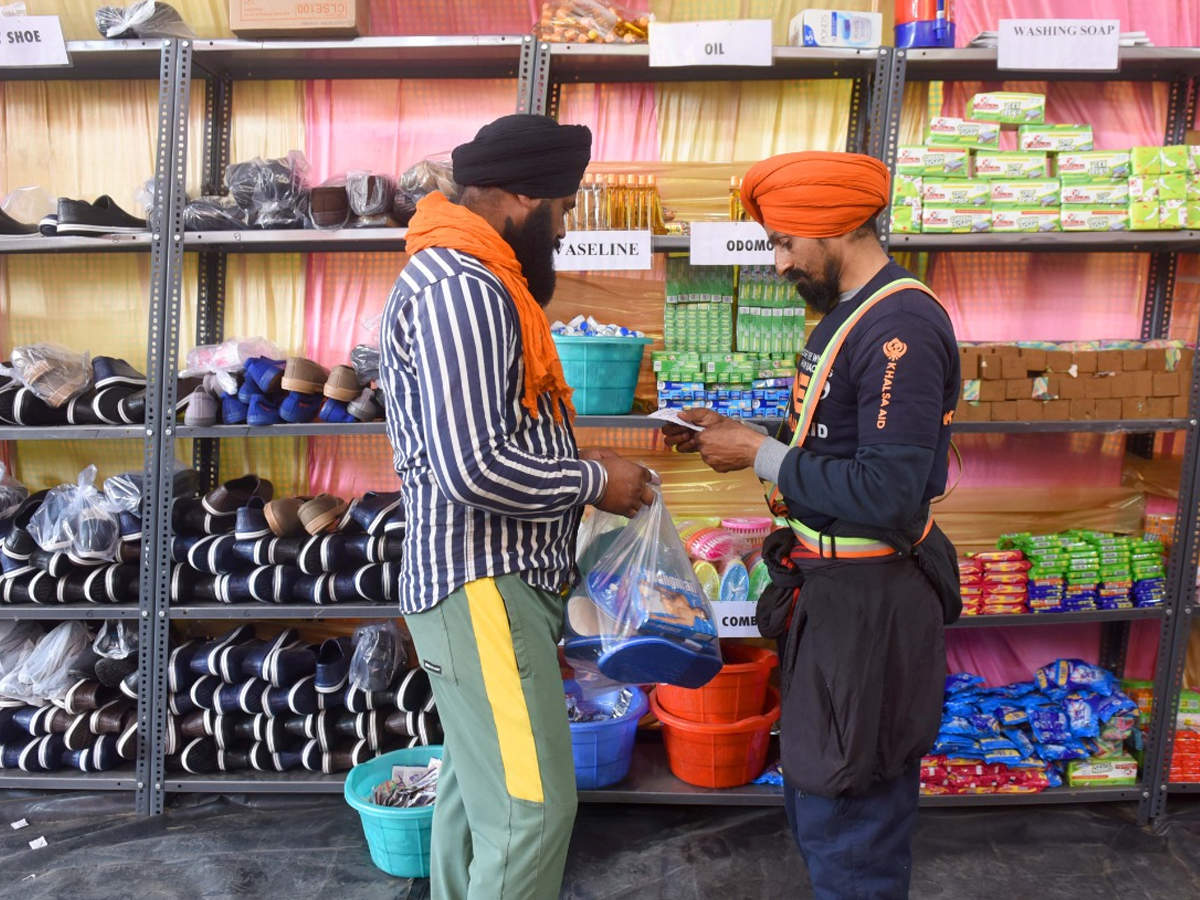 Kulbir Singh, a volunteer, said: "We are doing sewa here for our farmers who provide us food. We have been here earlier as well and realised that the protesting farmers needed basic things for their survival. As they are braving biting cold, blankets are also needed. We decided to make a list of things, which were required by them, and thanks to the people who donate to us, we were able to set up the mall."
Singh said that a team of 60-70 volunteers from different states was working at the mall.
"We ensure that the mall does not get crowded and the items are sanitised as well. The mall is functional from 9am to 5pm and people can come anytime to take their essential items. The process is going on smoothly so far," said Singh.
Khalsa Aid has even got some necessary items delivered to the farmers at Ghazipur.